KL YAPI is one of the leading companies in design, fabrication and construction of prefabricated temporary, semi-temporary and permanent camp facilities and industrial buildings and can offer a wide range of products and turnkey services through advanced solutions and innovative technologies with our modern, fully automated and ISO certified factories consist of around 15,000 m² enclosed production workshops and 50,000 m² facilities located in Turkey.
Our health and safety driven management and technical team consists of over 30 years experienced professionals and committed to develop the reputation of the company for expertise, quality, durability and reliability in carrying out global projects on time and on budget with fast track and economical solutions based on technical know-how, valued engineering, high capacity and flexible approach for unlimited service and customer satisfaction at every level.
KL YAPI is a member of KOLIN Group Companies, listed in "ENR The Top 250 International Contractors" with its financial power, technical competence and proven performance since its establishment in 1977 especially in Middle East, Africa, Europe and CIS region and undertakes lots of mega projects in Turkey such as construction of İzmir Çandarlı Harbor, İzmir Teos Marina, Ankara Central Terminal and İstanbul Grand Airport, the largest airport in Europe and have offices in Azerbaijan, Libya, Algeria, Kingdom of Saudi Arabia, Uganda and Kuwait. square meters of
completed work completed
projects countries of
operation continents of
operation
employees engineers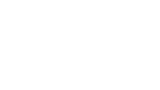 years of experienced
management team international
certificates